Sing Out in August
04-09-2019
The colors of August are made of gold, bright and precious; the colors of August are made from the sun, fragrant and splendid.
In order to promote the company's culture to a new level, at 19:00 on the evening of August 24th, the "Sing Out in August" chorus organized by the Marketing Management Center was ushered in.
The performers include Manufacturing Center, CNC Department, Purchasing Department, Human Resources Department, Engineering Dept. 1 and Engineering Dept. 5, and Marketing Management Center. There are 7 teams. The participating teams attached great importance to this event. They used free time to prepare from the selection of songs, lineups, costumes, performances, beats, props, etc., and intensively practice to make full preparations for the competition. On the morning of the same day, the colleagues of the Administrative Office set up the stage debugged the audio equipments under the sun.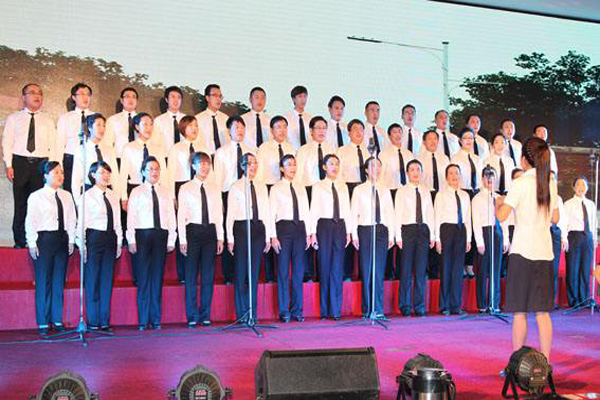 At 19:00 in the evening, the host announced that the event officially began. A "Grateful Heart" sign language + chorus made us realize that gratitude is everywhere, be grateful to the company, colleagues, family and the society, let us always be grateful.
Then we ushered in the wonderful presentation of "Tomorrow will be better", "Unity is power", "The Great Wall will never fall", with all these beautiful songs, we, together had a great cool night.