New Breakthrough of Separate Slip Ring on Working Principle and Technology
18-10-2019
Separate slip rings are available for those application due to size limitations and do not require full closure. Separate rotor and contact brush combinations solve the 360° rotational connection of the unit. The stator and rotor can be separated, and can assemble with segregated parts or integrated parts. It can be used in the customer's existing bearing system, with low torque, low friction, low electrical noise, long life, and suitable for a variety of small precision instruments or large rotating shaft applications.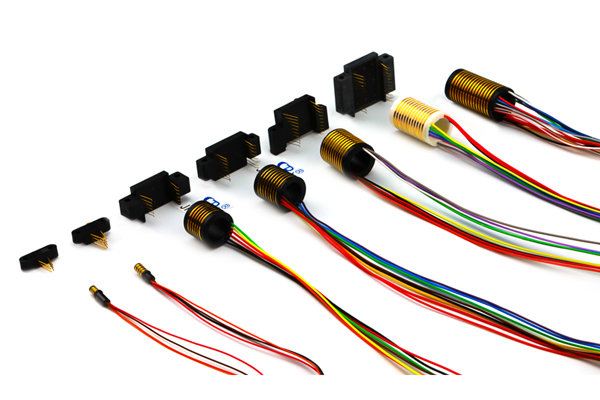 New breakthrough for JINPAT separate slip ring as following:
The product is designed as a laminated structure, which can be stacked into different types of stator according to the circuits requirements.

The brush wire is a cross-shaped structure with good elasticity and can be moved left and right. After the brush wire is installed, it is not necessary to shape the brush wire, saving installation time. When the rotor rotates, the brush wire is close to the rotor, and the performance is stable.

The brush wire is directly fixed by the insulating layer positioning column, which is convenient and quick to assemble, greatly reduces the assembly difficulty.

The rotor is installed by in-line installation, which is easy to install and suitable for small installation space.