JINPAT High-Definition Signal Slip Ring
31-07-2019
The development of high-definition digital technology witnesses the popularization of high-definition signal into all walks of life. And new technology tends to bring about new demands. The great demand for 360°rotary signal transmission in such field gives birth to the high-definition signal rotary joints.
Thanks to its powerful research and invention strength, JINPAT Electronics is able to integrate high-definition signal in its super-mini slip ring with a diameter of only 10 mm while reaching a high protection level of IP65. This model is generally applied in robots that need to transmit high-definition video signals. These robots tend to work in harsh or dangerous environments. For example, pipelines inspection robots in industries like petrochemical and natural gas.
Virtual reality technology has been a great heat in recent years and is thought to be having great market potential. JINPAT stands in the forefront in answering the new demand raised by VR industry and comes up with high-definition video slip ring specially designed for VR devices. This slip ring model adopt advanced design concept and manufacture techniques. There 14 channels in the rotary joint which enable it to integrate 4 current channels at different voltage, 7 channels for other signals, 1 HDMI channel and 2 channels for USB 2.0. This high-definition signal slip ring can support up to HDMI 1.4 signal transmission with a bandwidth up to 10.2Gbps. And at the refresh rate of 30Hz, it can transmit 4K signal; and at 90Hz, 2K signal in a stable manner, backward compatible.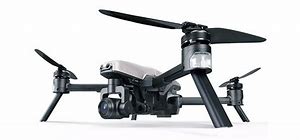 And as the UAVs become increasingly popular, more and more people become fascinated about UAV high-definition photography technology. In a UAV, the HD photographing equipment is usually mounted on a platform that allows 360°rotation. To answer the rotary HD signal transmitting needs raised by such UAV, JINPAT comes up with specialized slip rings that shoulder the transmission of HD signals. The diameter of this model is 21.8mm, the length, 42.3mm. It has a rather compact size which facilitates its installation in small rotating conductive systems like camera platform of the consumer UAVs. This rotary joint excels in performance with a high transmission rate and 7 channels one of which is a specified channel for SDI signal. It supports 3G-SDI standard with a rate of 2.97Gbps and is capable of transmitting video signals at 1080P@60Hz in a stable way, backward compatible. Other two channels of the slip ring are able to transmit 10A current with a max instant overload tolerance up to 15A. The rest 4 are for general signals.
As an experienced corporation with leading techniques in the field, JINPAT Electronics provides multifarious high-definition signal rotary joints far beyond the above mentioned types. If you want high-definition signal slip ring with great performance and quality, feel free to contact us.