JINPAT has manufactured a series of conductive slip ring and one of them is model LPS. Products of LPS adopt separation design that the rotor and copper ring is exposed. As the LPS products are one without protection grade, they can only be applied under specific indoor conditions of constant temperature and humidity. The output is relatively small due to the limited and harsh application scenarios.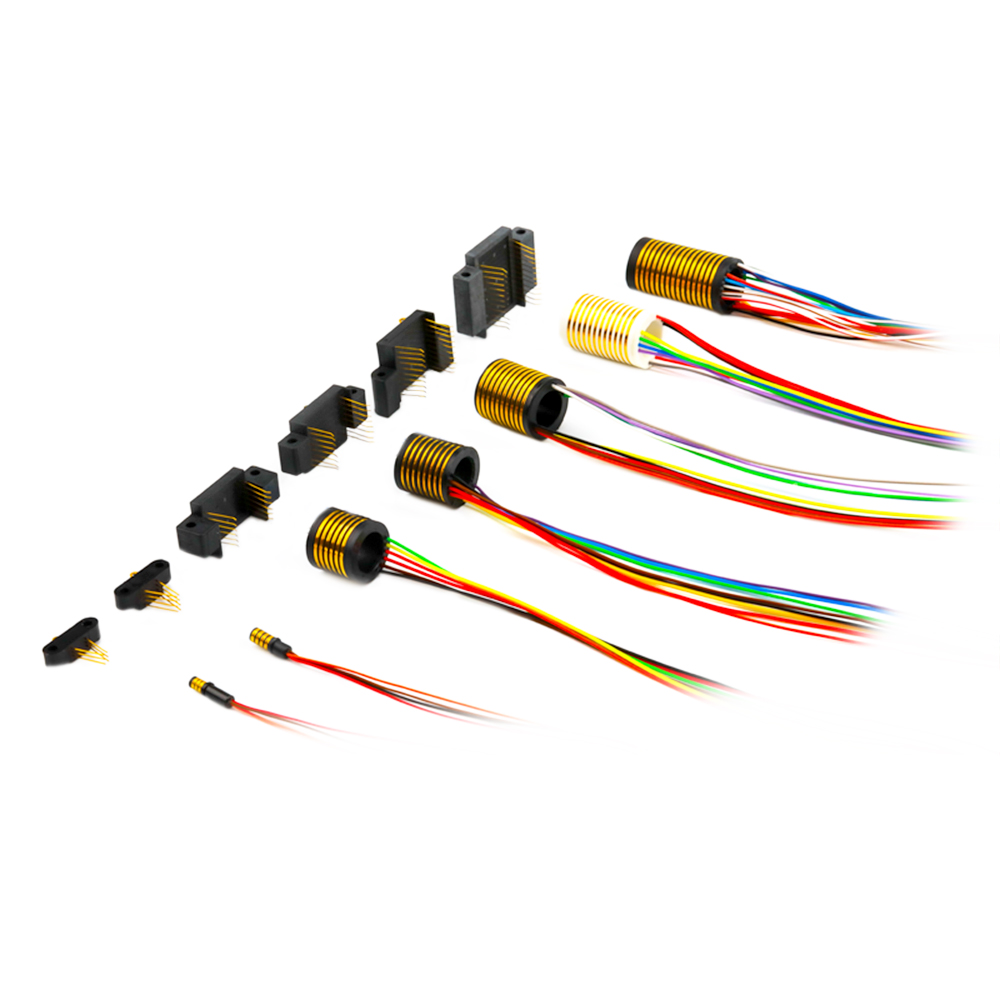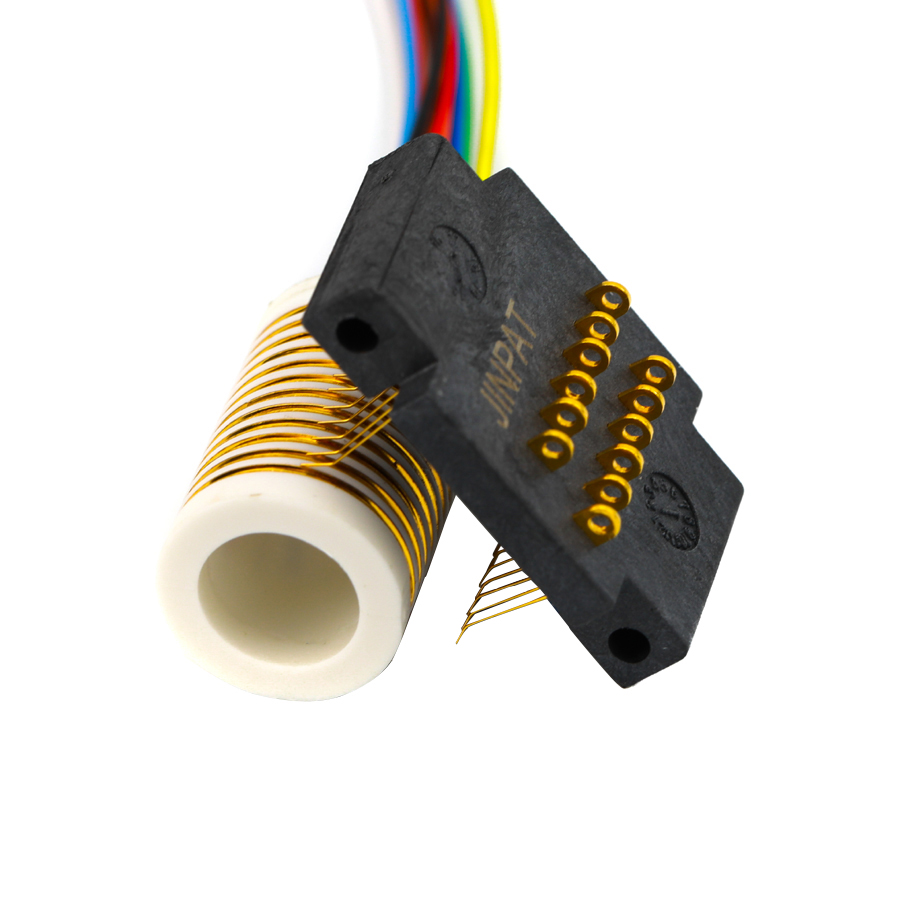 In order to facilitate the installation of the fixed shaft, the stator of the separate slip ring adopts the through-hole design. JINPAT LPS series are products of separate slip ring, which are classified as small conductive slip rings. Generally, each circuit can only transmit 2A current at most. Standard model LPS-12A contains the largest circuits in the LPS series, while the rotor aperture of it is within 10mm. Therefore, separate slip ring with current exceeding 2A per circuit needs to be customized.
There are some representative customized products in JINPAT LPS series. LPS116-16S as an example, which is a signal slip ring, instead of gold -plated brush wire, rare silver graphite carbon brush is used in its rotor. It's worth to mention that compared with copper carbon brush, the cost of silver graphite carbon brush is much higher, while the performance of signal transmission of the latter is much better than that of the former.
In terms of other performance, the LPS116-16S, whose maximum speed can reach 2000rpm, is high speed model of carbon brush slip ring. 16 signal circuits of LPS116-16S are used to transmit pulse signal. Different from the working voltage of ordinary weak current signal slip ring, which is only 24V, that of LPS116-16S is as high as 380VAC.
Another representative customized model is LPS230-0410. The through hole diameter is 230mm with 4 current circuits for 10A. Also, the separate slip ring adopts carbon brush friction pair. In addition to the separation of stator and rotor, the rotor does not use integral structural design, which means by removing the bolts at the connection the rotor can be divided into two parts conveniently. The advantage of this structure is easy to assemble and it is conducive to upgrading and refitting of electronics without conductive slip rings.