The development of science and technology is changing with each passing day. In addition to new scientific and technological achievements constantly being applied to some scenes of people's daily life, there are also many products that innovate in traditional industry or equipment to enrich people's life. In the process of product innovation, it will drive the development of many downstream industrial chains which are common parts in electromechanical products. As a result, the conductive slip ring industry also benefits from technological innovation in the upstream industry.
China is known as a great country with many cuisines and a variety of dishes. However, the frying process is complex enough. As the rhythm of life is accelerating, all kinds of automatic frying machines have been invented, which greatly benefits some food lovers with weak hands-on ability. Some of the frying machines on the market are equipped with conductive slip rings. What are the characteristics of the conductive slip rings on these frying machines?
What are the characteristics of the conductive slip rings on these frying machines? First of all, we should distinguish between commercial and household automatic frying machines. Commercial frying machines can cook food for many people at one time, and their power consumption is relatively large. Correspondingly, a conductive slip ring with high power transmission is required. In addition, according to the design of frying machine, it may also have to integrate some signal channels, such as control signal, switch signal, etc. Of course, the most indispensable signal type of the conductive slip ring used in the frying machine is the thermocouple signal. Generally, this signal is transmitted by the conductor of K-type thermocouple.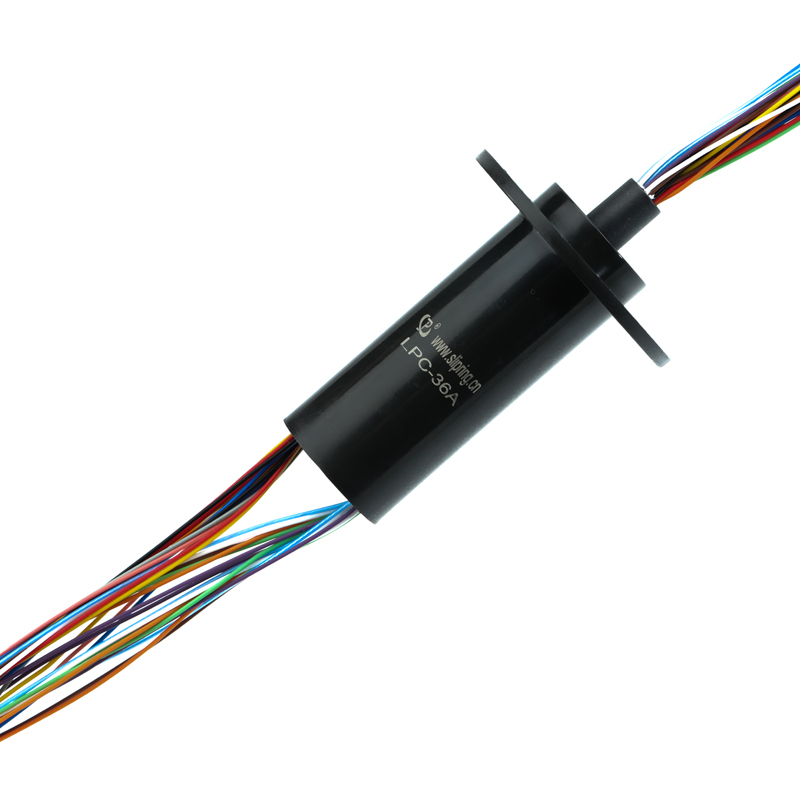 Let's take a look at a conductive slip ring developed by JINPAT Electronics for household automatic cooking machine. The model is lpc-36a-0310-02s. It adopts the mold of standard slip ring lpc-36a, with a diameter of 22mm and a length of 57.3mm. However, because the copper ring used in its integrated 3-way 10A channel is wider, its internal ring layout will be slightly different from that of standard products. There are two groups of JINPAT lpc-36a-0310-02s.The signal path of this type of conductive slip ring is a common and necessary K-type thermocouple signal which is applied in most automatic cooking machines.