LPT050 Series Slip Ring with Through Bore 50mm
A slip ring can be used in any electromechanical system that requires unrestrained, continuous rotation while transferring power or data from a stationary to a rotating structure. The LPT050 uses JINPAT fiber brush technology which offers several advantages over conventional slip ring contacts including multiple points of contact per brush bundle, low contact friction per fiber and low contact wear rates. In addition,
fiber brushes do not require lubrication and produce virtually no wear debris. The LPT050 features field serviceable brush blocks.
Electronic & Electruc

Mechanical

Circuits

Total

6CKT

Working Speed

0~303RPM

Detail

6X5A

Inner Diameter

Φ50mm

Rating Voltage

240VAC/ DC

Contact Material

Precious Metal

Dielectric Strength

1000VAC@50Hz

Housing Material

Aluminum Allo

y

Insulation Resistance

≥500M

Ω@500VDC

Lead Wire Length

Stator:300mm

Rotor:300mm

Environment

Remarks

Working Temperature

-20°C~+60°

Other

/

Working Humidity

≤60%RH

LPT050-0605-Outline Drawing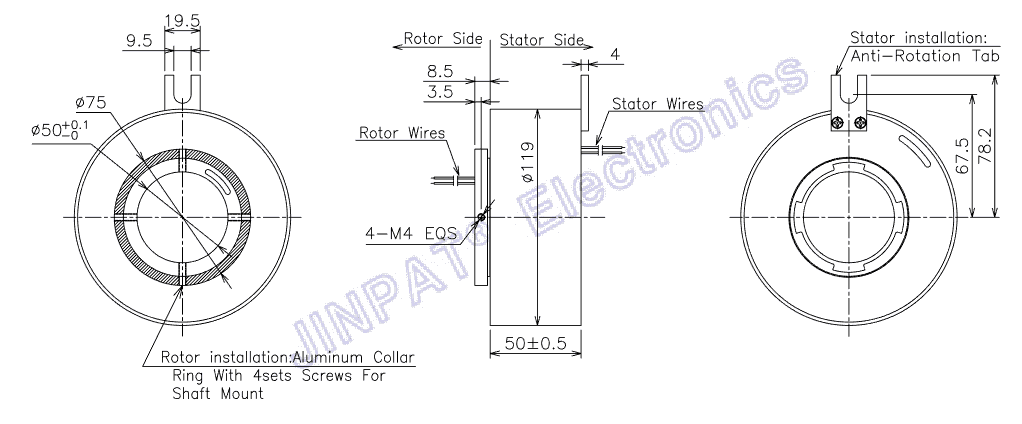 LPT050-0610-Outline Drawing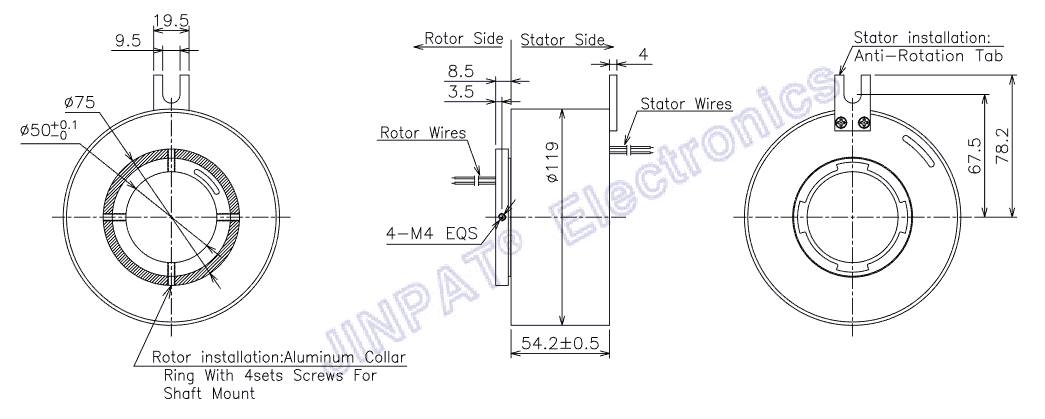 LPT050-0615-Outline Drawing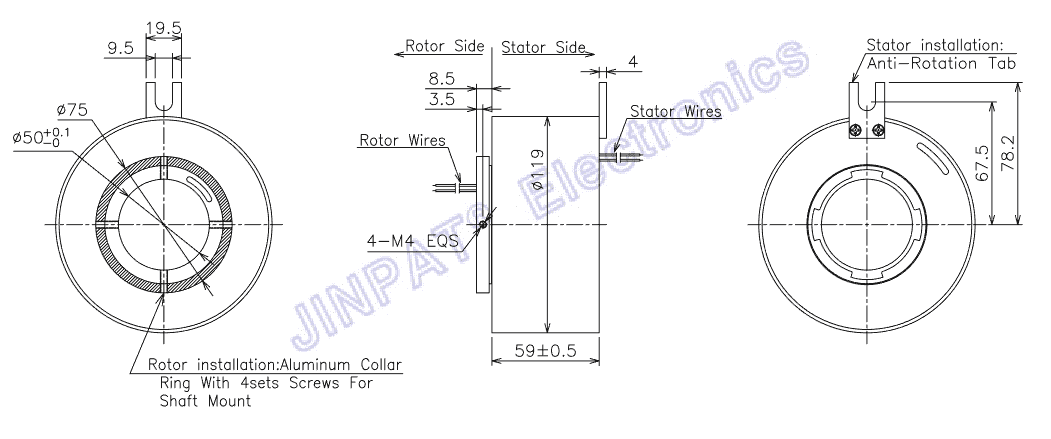 LPT050-1205-Outline Drawing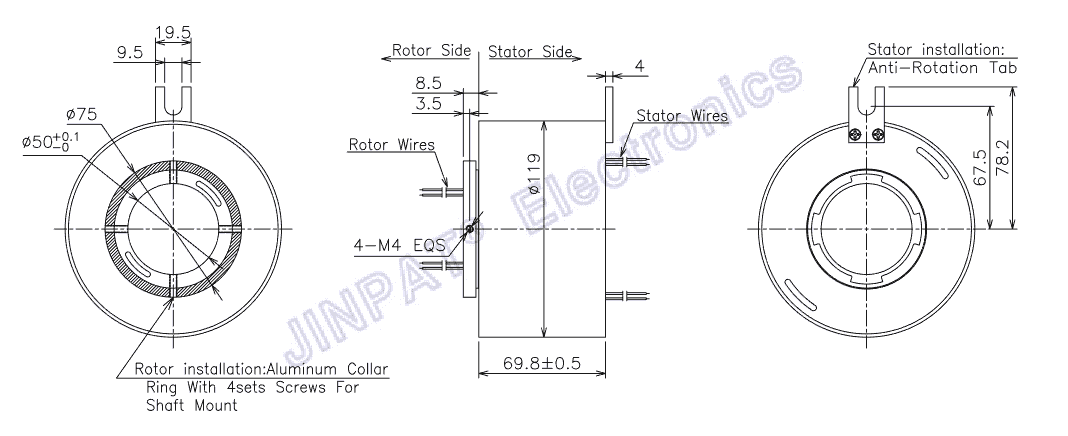 LPT050-1210-Outline Drawing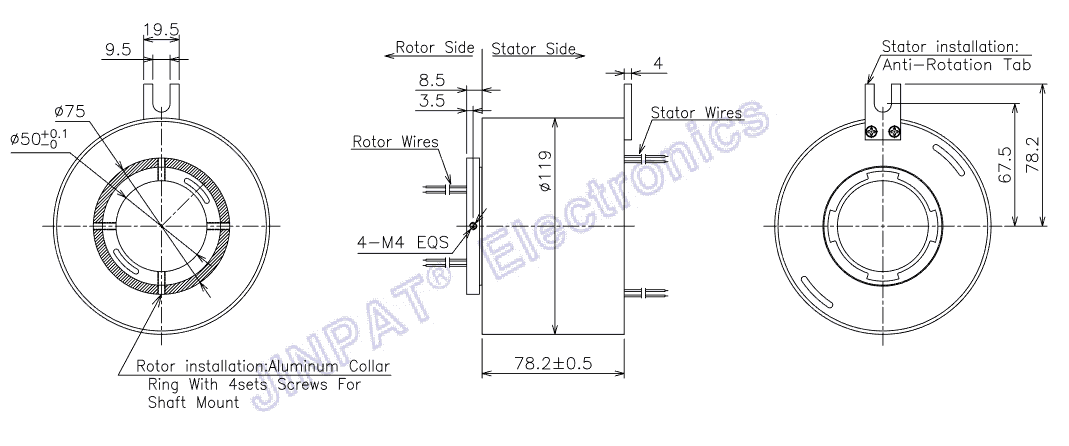 LPT050-1215-Outline Drawing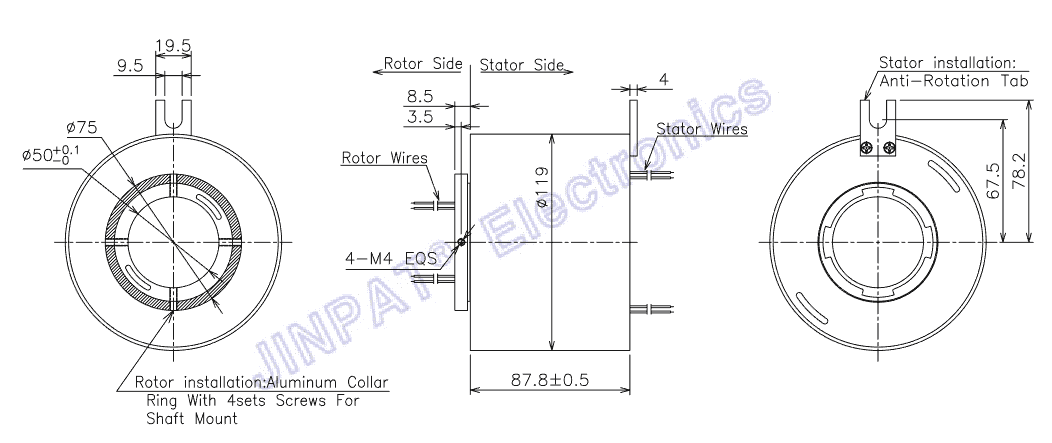 LPT050-1805-Outline Drawing

LPT050-1810-Outline Drawing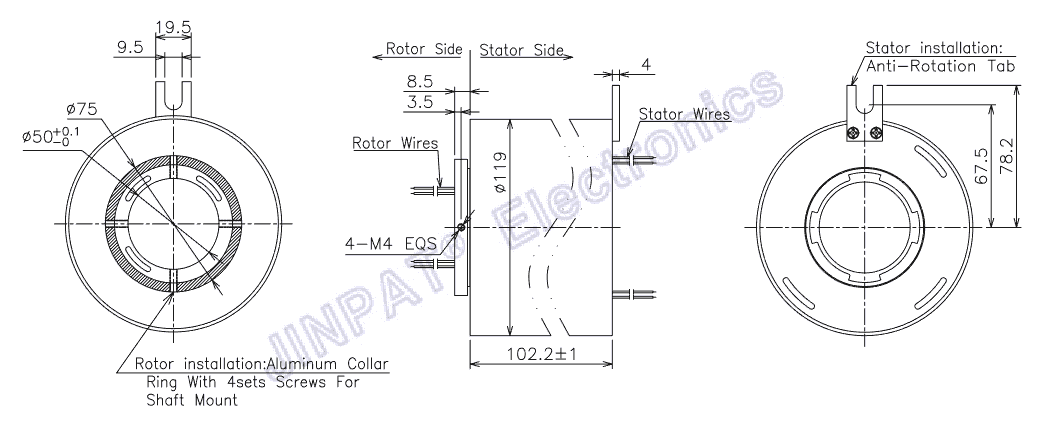 LPT050-1815-Outline Drawing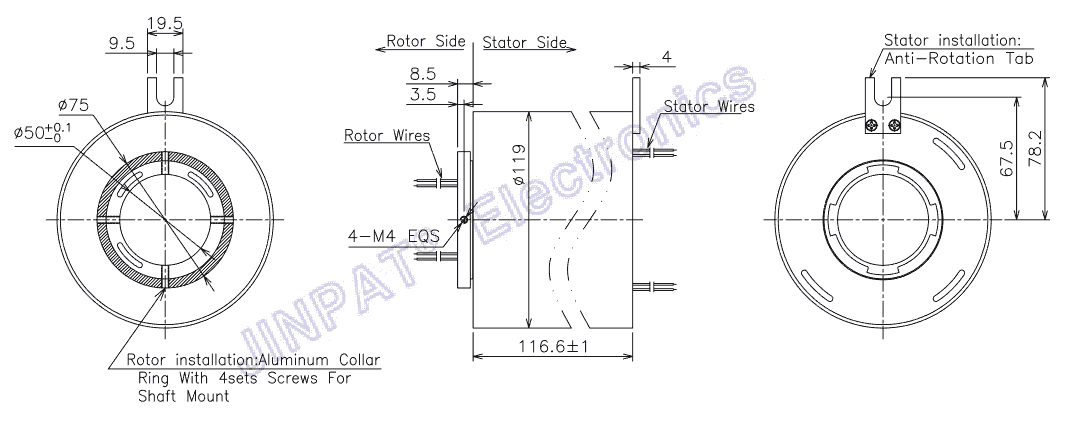 LPT050-2405-Outline Drawing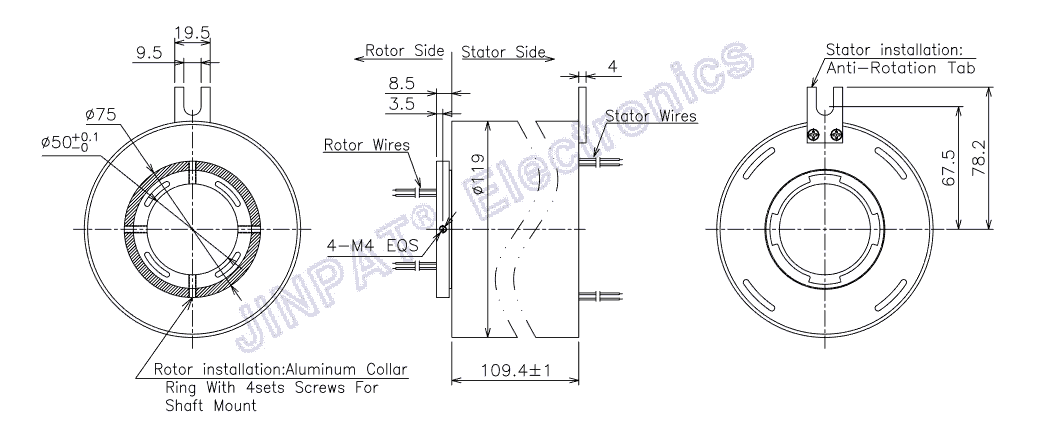 LPT050-2410-Outline Drawing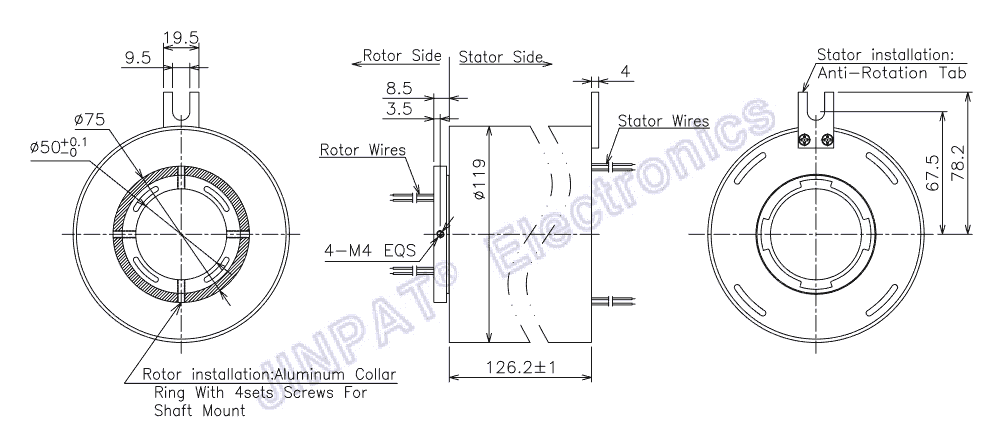 LPT050-2415-Outline Drawing