LPT012 Series Through Hole Slip Rings

This unit can be used in any electromechanical system that requires unrestrained, continuous rotation while transferring power or data from a stationary to a rotating structure. It is also called a rotary electrical interface, commutator, collector, swivel or an electrical rotary joint. It can improve electromechanical capability, simplify system design, eliminate possible damage while rotating. It's the key apparatus of various precision rotary worktable, electric test instrument, manufacture and process control instrument.

The LPT012 provides an economical, readily available solution when a compact through-bore configuration is required. This unit provides a 12.7mm through-bore for routing hydraulic or pneumatic lines and a compact 55mm outside diameter for minimal space applications. The 5 amps /circuit are available in 6, 12, 18 and 24 ring configurations in 4 housing length. Similar in design to our very popular LPT012 series, this design features long life, fiber brush contact technology for ultimate performance in many challenging applications. Fiber brushes do not require lubrication and produce virtually no wear debris, for maintenance free, life time operation.


Features
◆ 6, 12, 18 and 24 circuits models
◆ Precious metal contacts
◆ 5 amps rings
◆ Precision ball bearings for long life
◆ Speed up to 500 rpm continuous
◆ Compact size
◆ Sealed units available
◆ Flying leads
◆ Fully compatible with both analog and TTL control level signals
◆ Rugged black anodized aluminum construction
Advantages
◆ Unique signal handling performance with minimal electrical noise
◆ Compact design to fit in the most demanding space constraints
◆ Low torque minimizes system torque budget
◆ Rapid delivery
Main Applications
◆ Packaging / wrapping machinery
◆ Semiconductor handling systems
◆ Industrial machinery
◆ Exhibit Display machinery
◆ Medical equipment
◆ Rotary index tables
◆ Process control equipment
◆ Emergency lighting, robotics palletizing machines,
◆ Heavy equipment turrets or cable reels
Electronic & Electruc

Mechanical

Circuits

Total

6CKT

Working Speed

0~300RPM

Detail

6X5A

Inner Diameter

Φ12.7mm

Rating Voltage

240VAC/ DC

Contact Material

Precious Metal

Dielectric Strength

1000VAC@50Hz

Housing Material

Aluminum Allo

y

Insulation Resistance

≥500M

Ω@500VDC

Lead Wire Length

Stator:300mm

Rotor:300mm

Environment

Remarks

Working Temperature

-20°C~+60°

Other

/

Working Humidity

≤60%RH
LPT012-0605-Outline Drawing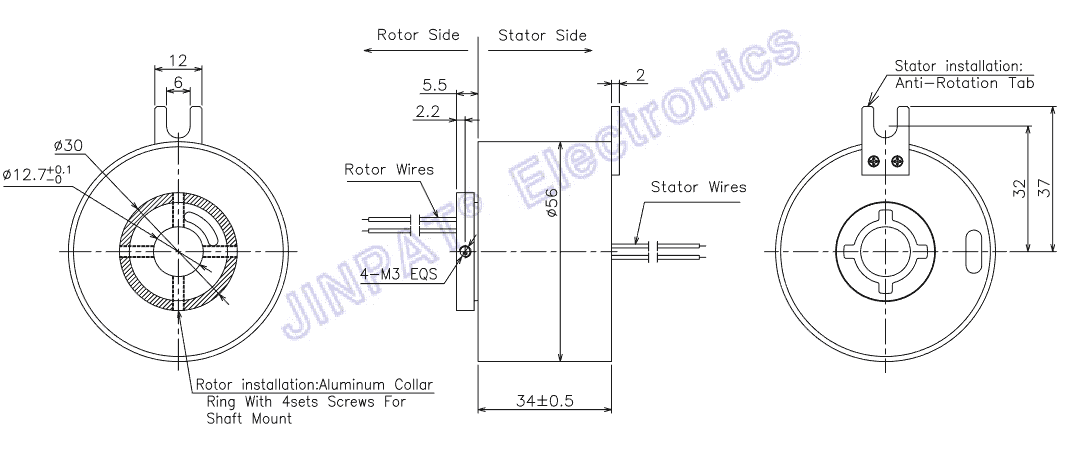 LPT012-0610-Outline Drawing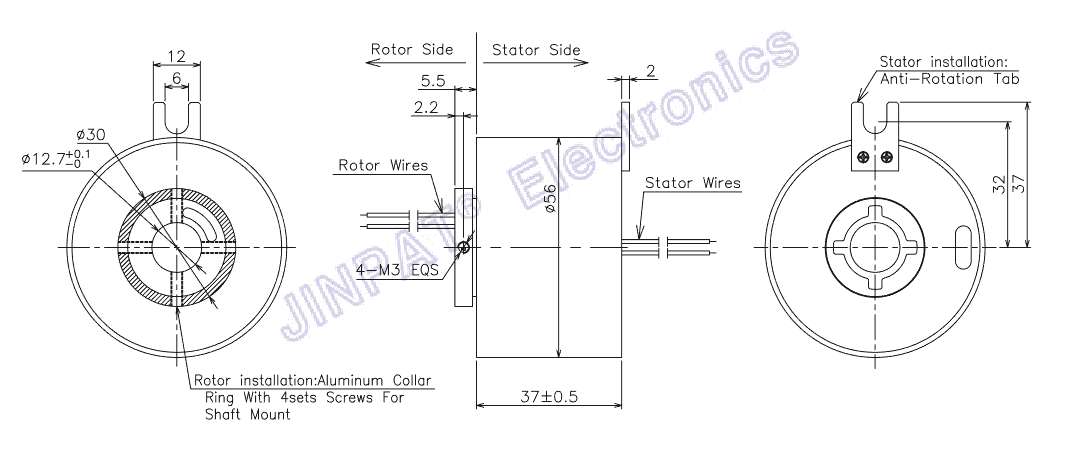 LPT012-1205-Outline Drawing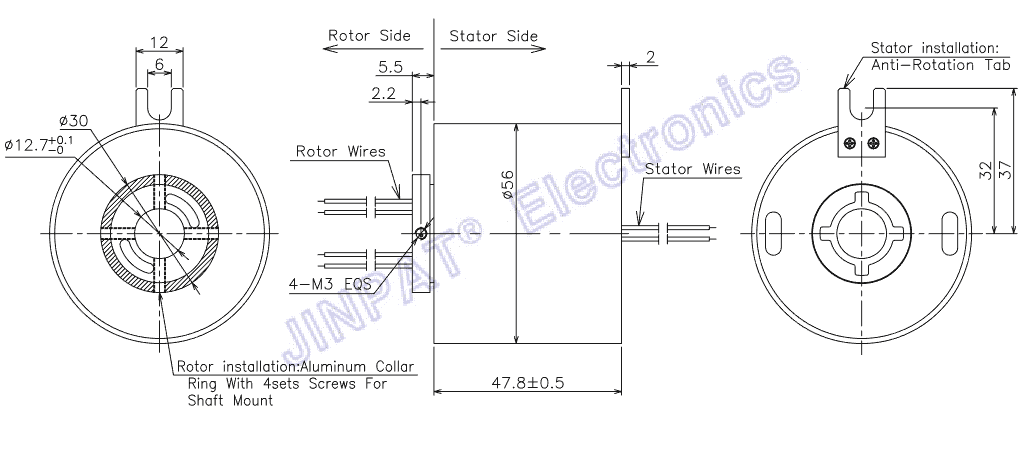 LPT012-1210-Outline Drawing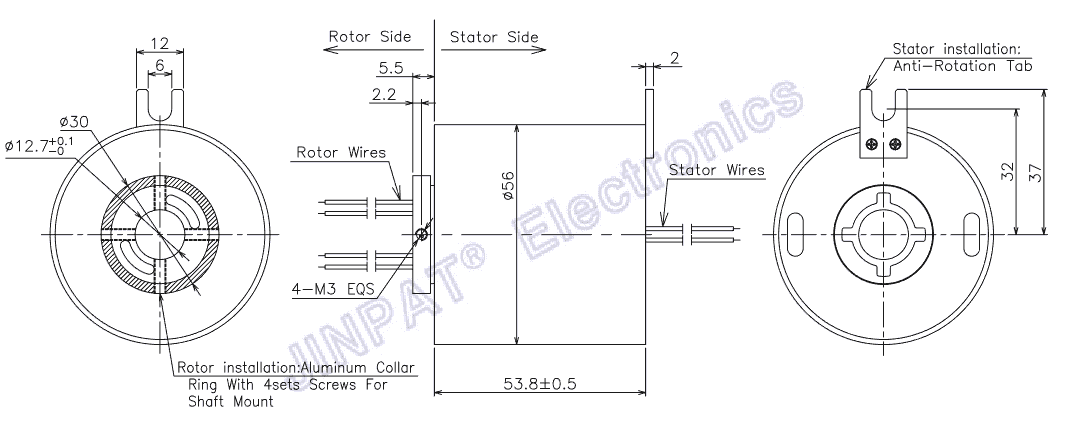 LPT012-1805-Outline Drawing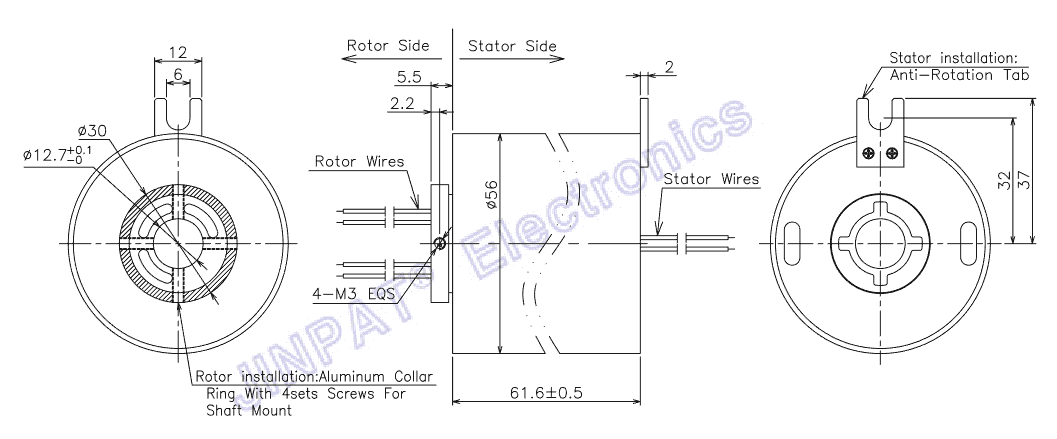 LPT012-1810-Outline Drawing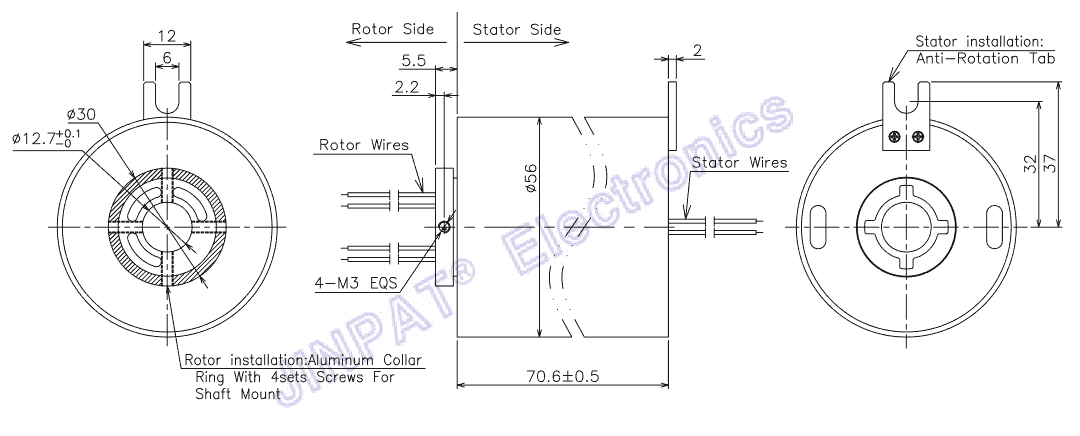 LPT012-2405-Outline Drawing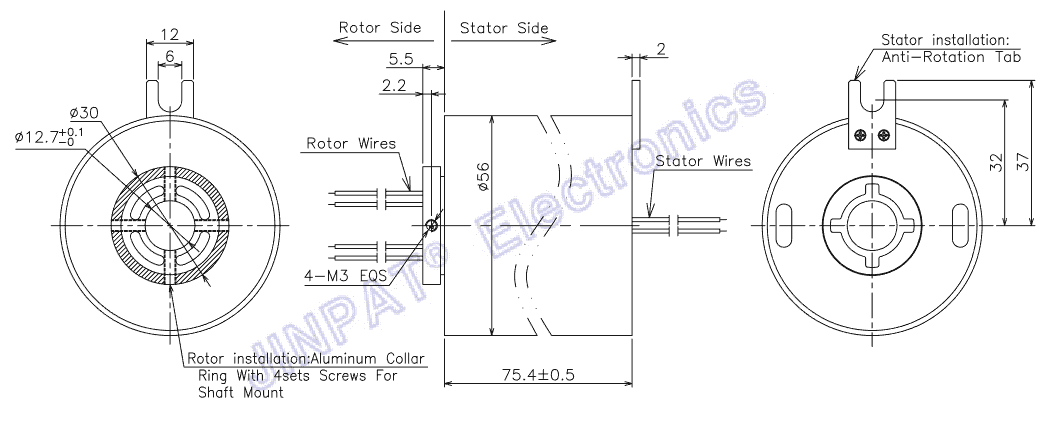 LPT012-2410-Outline Drawing