Description
A slip ring can be used in any electromechanical system that requires unrestrained, continuous rotation while transferring power or data from a stationary to a rotating structure. A slip ring is also called a rotary electrical interface, collector, swivel or a commutator. A slip ring can improve system performance by simplifying operations and eliminate damage prone to wires dangling from movable joints.
LPR Pin Slip Ring adopts exquisite and innovative design, and replaces wires with pins. This model complies with the RoHs standards, and is widely used in wind generators, production line equipment, rotating platform, cable reel
and hot roller.
Features:
◎Pin contact instead of wire contact
◎Transmit power and signal
◎Smooth function
◎Low contact resistance
◎Easy to install
Option:
◎Rotating speed
◎Number of circuits
◎Current capacity
◎Housing material

Application:
◎Wind generators
◎Rotating platform
◎Cable reel and hot roller
◎Production line equipment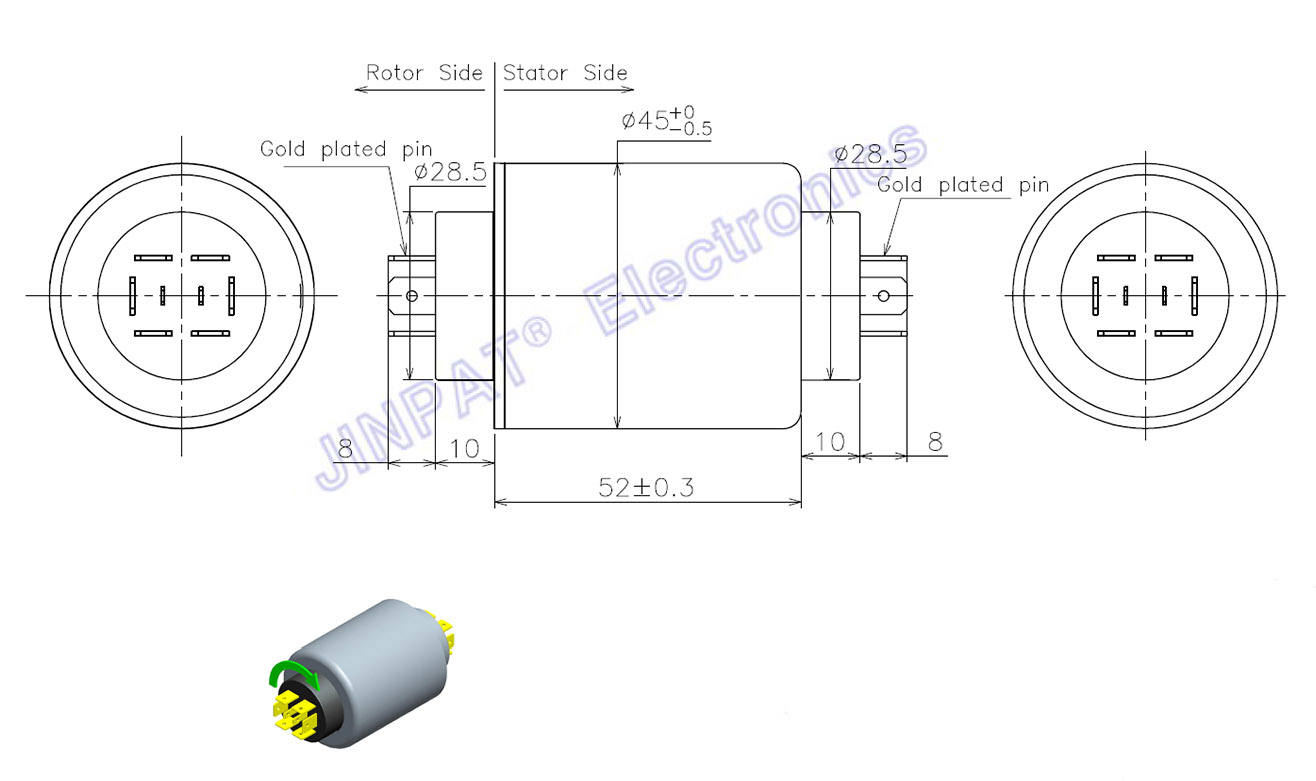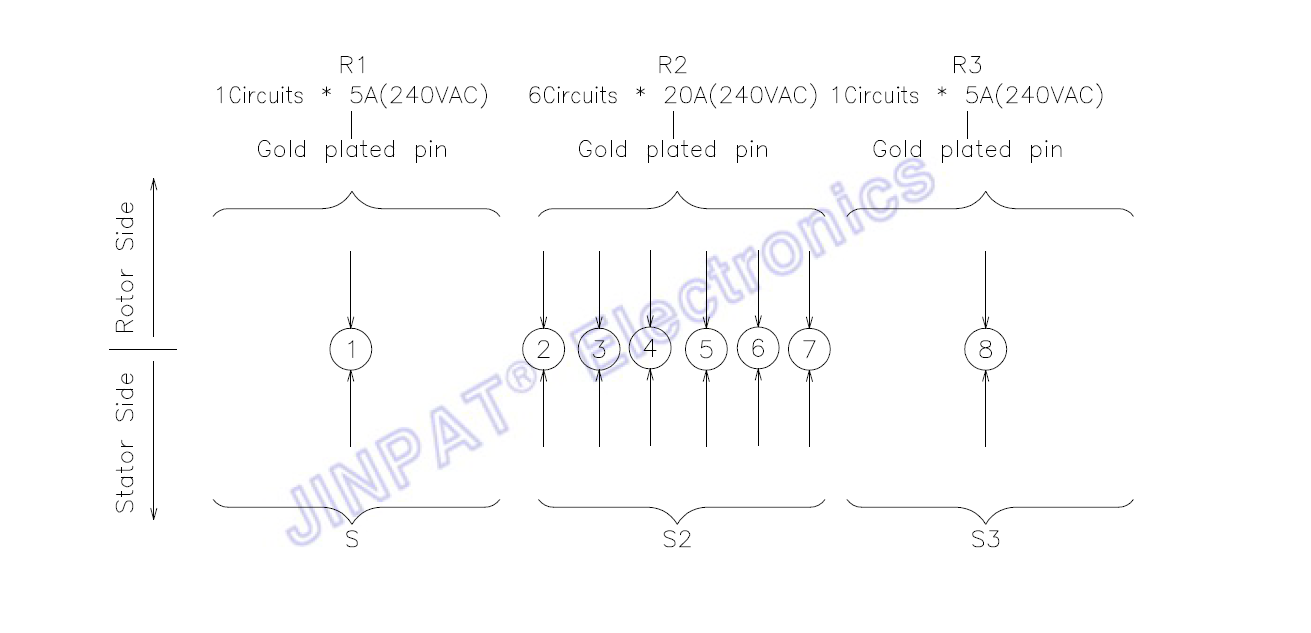 Electronic & Electric

Mechanical

Circuits

Total

8 CKT

Working Speed

0~300rpm

Detail

2x5A/6x20A

Contact Material

Gold to Gold

Rating Voltage

0~240V AC/DC

Housing Material

Engineering plastics

Dielectric Strength

500VAC@50Hz

Lead Wire Length

Gold plated pin (8mm)


Insulation Resistance

500MΩ@500VDC

Dynamic Resistance Fluctuation Value


≤35MΩ

Environment

Remarks

Working Temperature

-40°C~+80°C

Application

/

Working Humidity

≤60%RH

Other

/

IP

IP40

Note: "P" stands for power, "S" stands for signal.