UAVs is an abbreviation for Unmanned Aerial Vehicles. Not only has the UAV played an important role in the military field, it also becomes an electronic device that is accessible for civil use, especially for aviation photographing. On the UAVs, there is generally a slip ring to enable data transmission between the camera/ electro-optical pod and the processor. The slip ring allows the camera or the sensor to rotate in 360-degree freely while transmitting the signals.
So what kinds of slip rings can better serve the UAVs? JINPAT Electronics present here several efficient and reliable rotary solutions!
For UAVs, JINPAT strongly recommends JINPAT separate slip ring LPS, JINPAT capsule slip ring LPC series and JINPAT miniature slip ring LPM series. Two salient advantages make these slip rings super fit for the UAVs, which are their compact design and their superlight weight.
JINPAT slip rings take up modular design, allow simultaneous 360-degree rotary transmission of power and signals. Thanks to the fine shielding effect, there not interference between circuits. The electrical slip rings produced by JINPAT adopt gold-to-gold contacts, and therefore lower the friction during rotation. Such technique guarantees a smooth and reliable rotation of the slip ring unit and lengthens its service life.
JINPAT slip rings for UAVs are available in wholesale. JINPAT has its own factory and therefore is able to provide slip rings at a very competitive price. Besides, JINPAT has a discreet inspection system. JINPAT slip rings have to go through serious quality tests before delivery.
Contact JINPAT Electronics for more slip ring solutions! You will be happy with our products and service.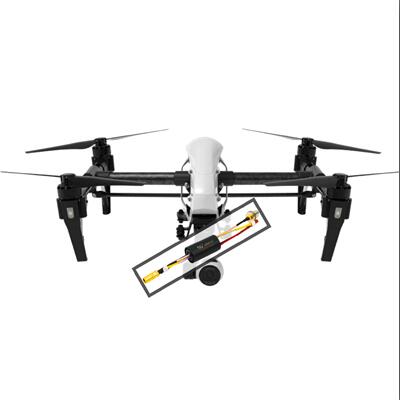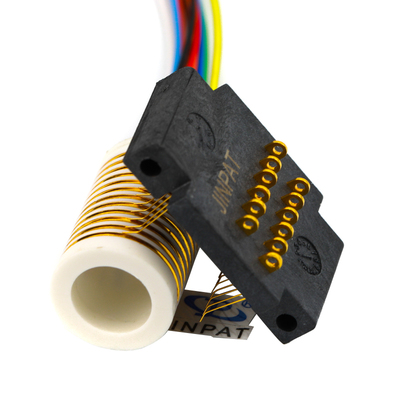 Features & Advantages
◆ Loading standard module while transmitting power and signal in 360° continuous rotation
◆ Precise and compact internal structure with military surface processing technique
◆ Special grooved design guarantees a smooth running and low electrical noise
◆ Low contact pressure, low wear debris with multi-contact design
◆ Stable dimension, high precision with injection molding
◆ Copper ear stator, easy welding for customers
◆ Separate construction, suitable for tiny installation space
◆ No lubrication, maintenance free
◆ Long service life
◆ Cost-effective
Equipment

Part Number

Performance

Specs

Circuits

Working Speed

Domestic UAV

LPS-12

12*2A

0~100 rpm

Domestic UAV

LPC-18A-01-12S-U2

1*USB2.0+12*Signal

0~300 rpm

Domestic UAV

LPM-12B-0802-01S

1*RF Coaxial Wire+8*2A

0~300 rpm

Agricultural UAV

LPC-10S

10*1A

0~1200 rpm

Military UAV

LPM-18C-0702-08S

2*1.5A+5*1.2+8*Differential Signal

0~100 rpm

UUV (Unmanned Underwater Vehicle )

LPC-0202-02S-IP68

2*2A+2*Signal

0~30 rpm