In today's construction equipment and machines, there is increasing need in transmitting high-speed data while allowing adroit movement of the joints. To enable reliable signal transmission while supporting high power drive, a slip ring with powerful performance is no doubt very important.
Different from slip rings used in other applications, slip rings for construction equipment have to be strong in its housing so as to provide sufficient protection of the unit inside. In the harsh operating environment, slip rings have to endure strong impacts and shocks.
JINPAT slip ring for construction equipment adopts well-laid structure and is easy to install. The upper-class material endows the slip ring with great electronic performances. JINPAT slip ring is able to endure a wide temperature range from -55 ℃ ~ + 80 ℃. It can transmit power up to 600A. While maintaining a reliable power transmission during 360-degree rotation, JINPAT slip ring can transmit various signal in an accurate and efficient way. JINPAT slip rings ensure low data loss and no interference between different signal channels. These characteristic make JINPAT slip ring especially fit for construction equipment like winches and cranes. With great impact resistance, JINPAT slip ring is surely an ideal solution.
JINPAT slip rings for construction equipment are generally custom slip ring solutions that are based on through bore slip rings and large current slip rings. Come to JINPAT, and we will bring you a satisfactory slip ring solution!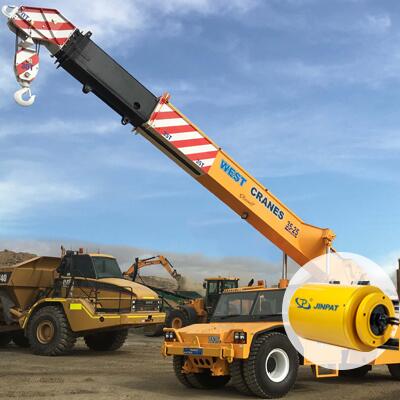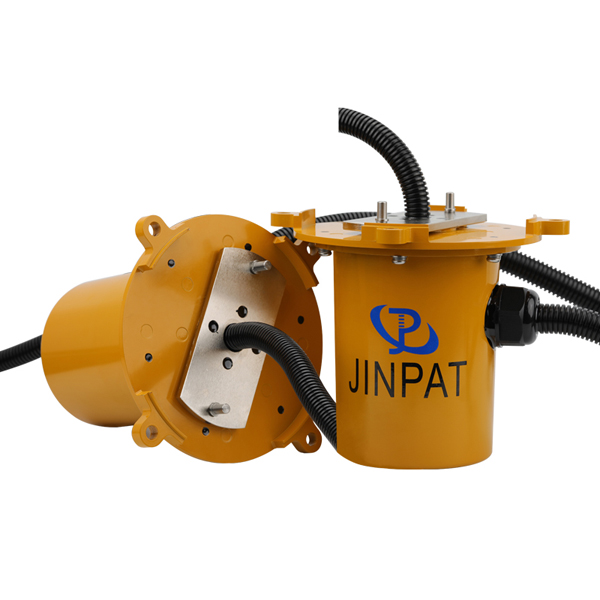 Features & Advantages
◆ Be able to integrate HF rotary joint and fiber optic rotary joints
◆ Simultaneous transmission of common signal, throttle signal, CANBUS and angle encoder signal
◆ Precise location in its angular ring (a precision up to +/-2°)
◆ Large lifting capacity: 20~220T
◆ Low torque: ≤1N.m
◆ Wide working temperature: -50℃~+120℃
◆ Salt fog, water, acid, corrosion, vibration and shock resistance
◆ High Protection Level up to IP67
◆ Long service life
◆ Modular design, prompt delivery
◆ Cost-effective
Equipment




Part Number

Performance
Specs
Circuits
IP

Truck-mounted Crane

20~80T

LPTS000-0430-1505

4*30A+12*5A+2*CANBus+1×Angular Sensor

IP65

All Terrain Crane

100T

LPT200-0430-0210-06S

4*30A+2*10A+3*5A+4*CANBus+1*Throttle Signal

IP67

All Terrain Crane

350T

LP60SHD

2*10A+2*Signal

IP65

Rough-terrain Crane

55T

LPTS000-0345-3406-04CN

3*45A+34*6A+4*CANBus+1*Encoder

IP66

Ladder Truck

/

LPTS174-0440-14S

4*40A+12*Signal+2*CANBus

IP65

Ladder Truck

/

LPTS125-0420-07S

4*20A+6*Signal+1*Analog Video

IP54

Crawler Crane

20~80T

LPTS000-0320-1010

3*20A+10*10A

IP65

Port Equipment

/

LPTS000-16S

16*Signal

IP65

Excavator

/

LPT000-0440-1105-CD2

4*40A+13*10A+1*Encoder

IP65