JINPAT Slip Rings for Toy Robots
Adorable appearance, agile movement, bright colors, the robots lined up neatly and danced to the music on the stage. This was a breath taking scene in the 2016 Spring Festival Gala. Audience are impressed by the performance of this group of lovely robots. Singing, dancing, story-telling and foreign language ability are basic functions that bestowed in toy robots by human. With the increasing participation of advanced technology, people can operate the robots to play football, combat and also do other sport through some programs. What's more, with the artificial intelligence technology which is so popular in the recent years, toy robots are heading toward a versatile future—educational, programming, and entertaining.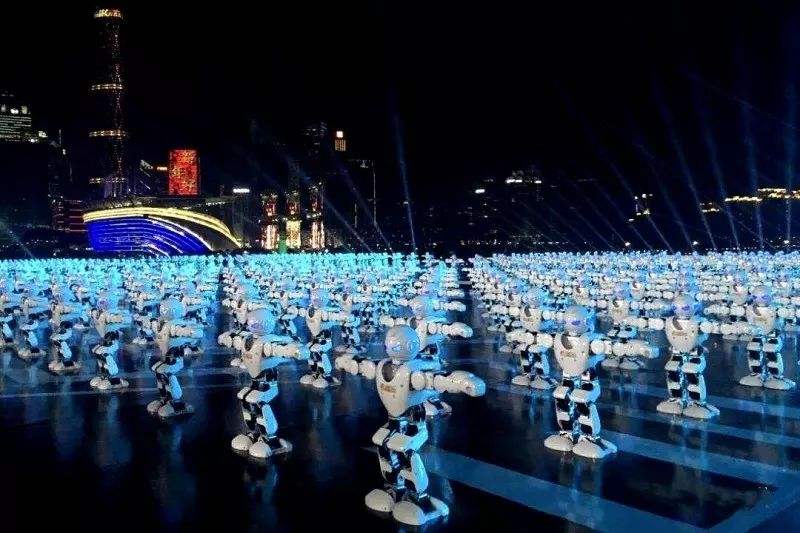 Toy robots are becoming more and more multi-functional, compact and flexible. Shaking head, swinging arms and even difficult somersaulting are easy to complete for the little robots. JINPAT entered the slip ring industry in 1996. It is a professional and well-established slip ring manufacturer. By far, JINPAT have come up with many solutions for 360 degree rotary electric conduction. To answer the needs raised by the toy robot industry, JINPAT developed LPKS separate pancake rotary joints that take up tiny axial space.
JINPAT Electronics LPKS separate pancake adopt PCB as material with a compact and precise structure design. The axial height is only 5mm. This series is specially developed to offer best rotary electric solution for applications with limited space for components like toy robot. Aside from electricity, this slip ring is able to transfer analog signal, digital signal, and is compatible with bus protocol. JINPAT offers customization to the customer with needs for other signals transmission like RS, serial port and Ethernet, etc.
LPKS000-0202-01S and LPKS008-0204-0402 are two representatives of JINPAT LPKS series slip rings.
The LPKS000-0202-01S separate pancake model, whose diameter is only 20mm, is an innovation product that combines SMT technology and rotary joint technology. Mounting hole (groove) can be made on the slip ring according to the application configurations provided by the customers. Besides, components like chips and terminals can be integrated in the slip ring as customers from different industries demand. This rotary model takes up gold-to-gold contacts, and able to allow two 2A channels and one signal channel simultaneous transmission. It is applicable at 5V/DC circuit with a dielectric strength no less than 100V@50Hz, insulation resistance of 50MΩ@500V/DC, working temperature from -20℃ to +60℃, maximum rotating speed 50 rpm, life span up to 5,000,000 revolution.
As for JINPAT LPKS008-0204-0402 rotary joint, it adopts through-hole design with a diameter of 8mm. 2 channels model and 4 channels model are alternative. 2 channels slip ring allows 4A current in each channel while 4 channels model allows 2A each. Every channel can be applied to transmit a certain type of signal. This model adopts the same manufacture technique and material as LPKS000-0202-01S, so they are also similar in configurations such as service life.