JINPAT Slip Ring on Screen Panel Flaw Detecting Appliance
In the screen panel production line, there are many appliances that need slip rings to offer 360°rotary transmission of power and signal. For example, the industrial robots that are constantly working on the production line, the surveillance cameras that are used to monitor the manufacture process and the Flaw Detecting Appliances that are used to check screen panels before delivery.
Among all JINPAT Electronics customers, there are high-tech corporations who are experts in developing screen panel flaw detecting appliance. In terms of inspecting screen panels, the inspection appliances should be highly precise—able to check pixel as small as 2um. Therefore, in order to detect whether there is flaw on the screen panels such as bumping, bubbles, stains on the polarizers or laminating accuracy, the detecting appliances are usually equipped with a high precision industrial camera. And to ensure no data loss while the appliances are conducting 360°rotation, these kind of facilities tend to use high-end rotary joints.
Overall, the screen panel inspection facilities belong to the machine vision realm. Targeting on the 360 degree rotary power and signal transmission demand in this area, JINPAT Electronics has come up with many solutions. These solutions are tailored according to customer's different needs. For example, JINPAT LPC-56A-08U2 eight channels rotary joint with USB2.0 connector and LPC-24A-U3 especially designed for USB3.0 signal are the two models exclusively developed for customers from the machine vision industry.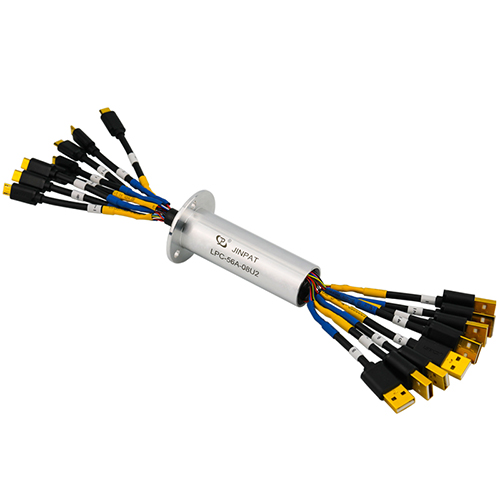 LPC-56A-08U2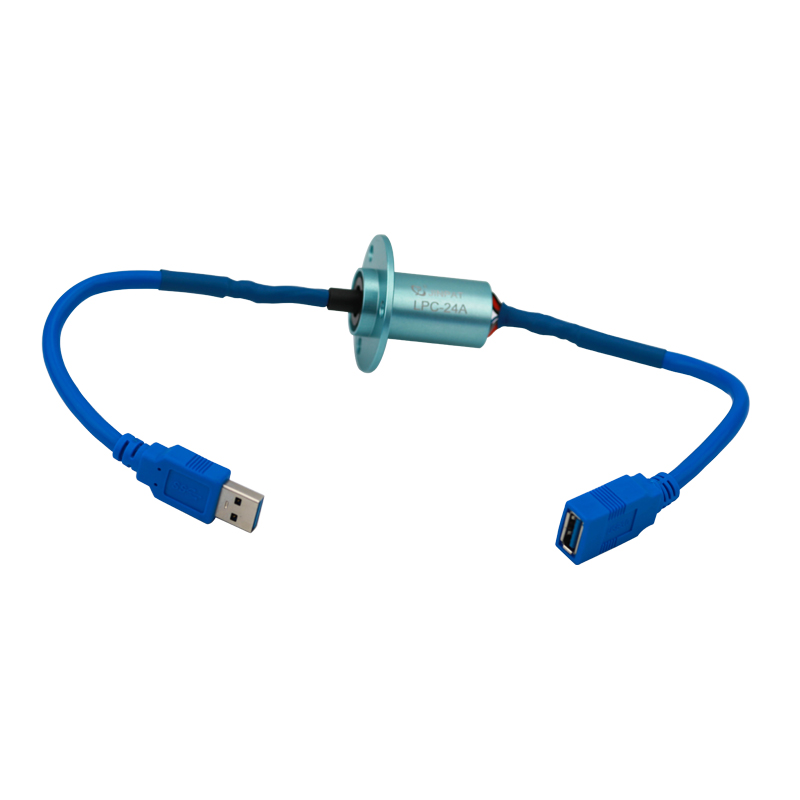 LPC-24A-U3
Since customers from various industries, they have different needs and demand various transmitting forms. For instance, customers that produce flaw detecting facilities for screen panels choose JINPAT LPC-24A-0310-E2 slip ring as their signal transmission solution. This rotary joint has three 10A power channels and one Ethernet signal channel. JINPAT LPC-24A-0310-E2 slip ring is developed from LPC-24A the JINPAT standard capsule slip ring. This slip ring is only 42.3mm at length and 22mm in its diameter. This model has inherited traits from its prototype such as compact size, light weight, excellent mechanical electrical and mechanical performances.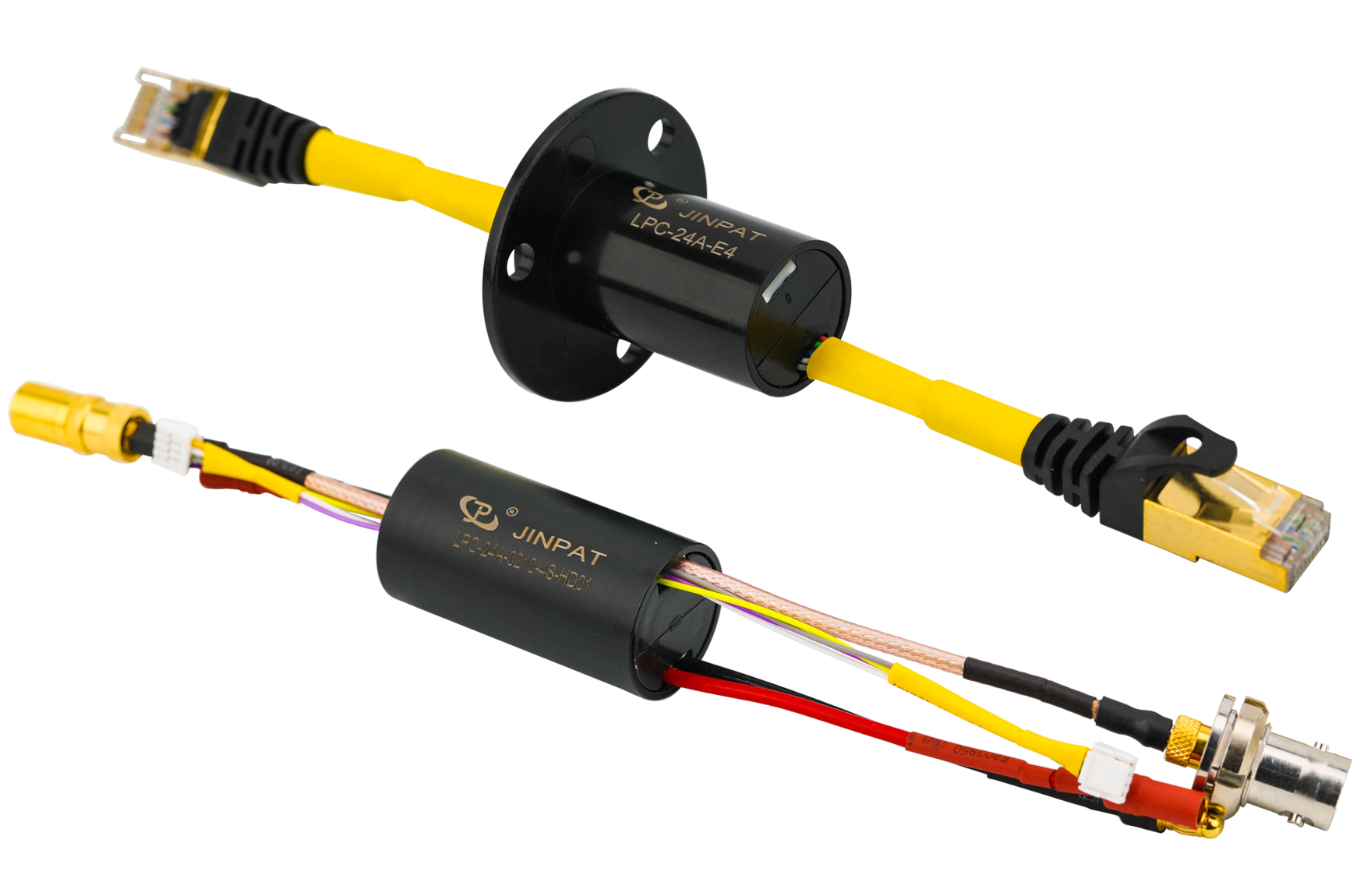 LPC-24A