JINPAT Slip Ring for Ophthalmology Medical Instrument
Modern medical instruments and devices are electromechanical precision instrument heavily invested with technology. To some extent, they represent the national technology level as a whole. And in recent years, our country has witnessed impressive achievements and progress in these areas. Slip ring is an important conductive device in the modern high technology industry and also an indispensable component to enable 360°rotary transmission of power and signal for the high-end medical instrument. As an established manufacturer in the rotary joint industry, JINPAT Electronics carries out its research and development of the product while paying close attention to the latest technology of the industry. To meet the need of high-end medical instruments, JINPAT has come up with multifarious precision slip rings.
In the medical instrument system, ophthalmic testing and curing instruments is a fundamental branch. This section includes ophthalmic CT, MRI, B-ultrasound, ophthalmoscope, slit-lamp microscope, EGO, ERG, VEP, Hertel exophthalmometer, ophthalmotonometer, fundus camera, perimeter and keratometer, etc. Compared with other medical instruments, ophthalmologic instruments tend to have relatively medium size. Therefore, they are not so demanding in terms of the slip ring size.
For a long time, most of these instruments and devices were monopolized by foreign companies. However, with the uprising of medical instrument corporations in the country, the situation becomes optimistic. JINPAT Electronics is experienced in R&D and manufacturing slip rings. To answer the special requirements of ophthalmologic instruments, JINPAT develops a through-bore rotary joint with 12.7mm inner diameter, three 2A passages and one USB2.0 passage.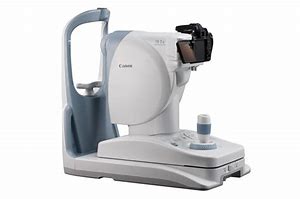 JINPAT LPT rotating joints have gone through multiple upgrades and modifications. It is an excellent series with reasonable inner and outer structure design. Models are available in optional diameter length from 3mm~980mm. They have great compatibility and fits requirements of various industries. Due to its gold-to-gold contact, this series demonstrates great electrical performances. The model with small inner diameter shows traits like low rotating torque, low operational friction, firm structure, long service life and stable signal transmission. The slip rings are applicable not only to ophthalmologic instruments but also other equipment and devices. To cater the requirements raised by various industries, JINPAT provides solutions to integrate over 20 types of signals: Ethernet signal, RS signal and fiber optical signal, etc.