It has been a long time since the film and television industry said goodbye to cinefilm and entered the digital era. With the development of high-definition camera equipment technology, the production technology of 4K high-definition film and television has become increasingly mature, and the technology of 8K ultra-high-definition film and television will be popularized in the near future. In order to capture the ideal picture, many high-definition photographic equipment will be installed on auxiliary equipment such as telescopic arms, balance frame, and Pan Stabilizer. These photography auxiliary equipment are often equipped with conductive slip rings.
The camera balance frame usually chooses to use the LPM24A slip ring, which can provide 24 channels of 2A current paths, and the working voltage can be 110V or 220V, and the size is small.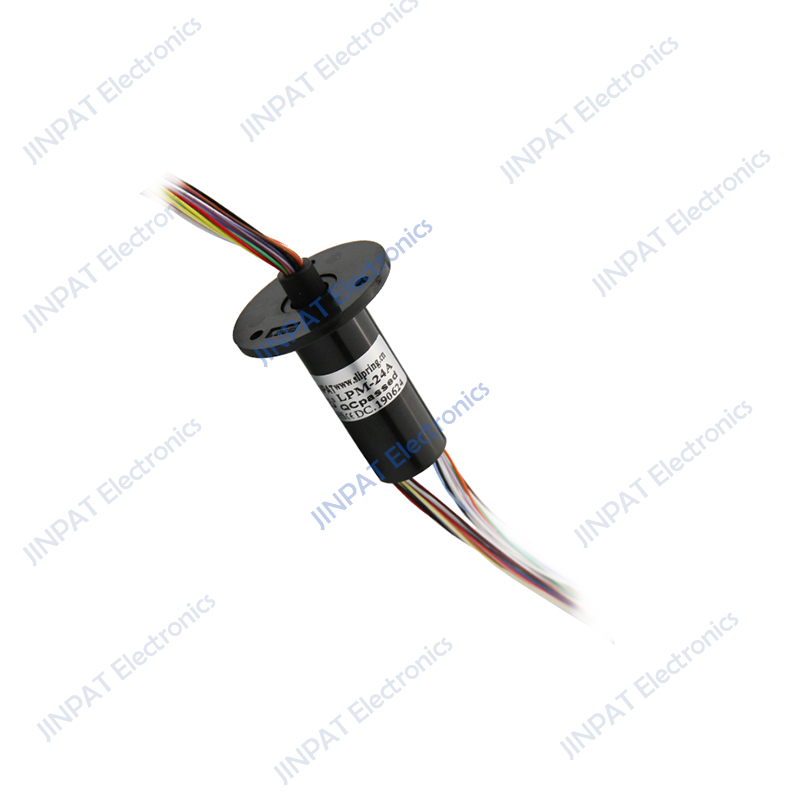 Ordinary camera manipulators usually choose to use LPM-12N slip ring. Its electrical performance parameters are the same as those of LPM-24A, but the number of channels is less than that of LPM-24A, so LPM-12N will be smaller.
High-end camera manipulators often use custom slip rings. LPC-24A-0201-HD01 is a slip ring specially developed for high-end camera manipulators. The signal transmission performance of this slip ring is more superior.
As a professional conductive slip ring manufacturer,JINPAT has developed hundreds of solutions for photography auxiliary equipment so far, including standard slip rings and customized slip rings.