Because it can replace a lot of manual labor, robot is widely used in many fields, and the most common one is applied to traditional manufacturing robots. However, in recent years, robots have been gradually applied to medical field, and surgical robots are the most typical representative.
Compared with the robots in the manufacturing industry, which need to repeat high-intensity labor continuously in use, the surgical robots only need to assist doctors to complete high-precision surgery in a relatively short time.Some medical robots only need to complete some low difficulty tasks , such as carrying patients or performing medical tests, which are not very intensive.At present,the most advanced medical robots that need to install the slip ring and have been put into use is heart cerebrovascular surgery robot.This kind of robot has the characteristics of transmitting high-definition video signals and high operating accuracy, and can quickly assist doctors in diagnosis and surgery. The slip ring used is a combined product integrating more than 2K SDI high-definition video signals.
JINPAT Electronics is an early contact and develop medical robot slip ring manufacturers.Up to now, JINPAT Electronics has developed dozens of special slip rings for intelligent robots in the medical industry. These slip rings are mainly applied to orthopedic treatment robots, endoscopic treatment robots and cardio cerebrovascular robots, which have both traditional electrical signal combination slip rings and photoelectric integrated slip rings,which includes traditional electrical signal combined slip rings and photoelectric integrated slip rings.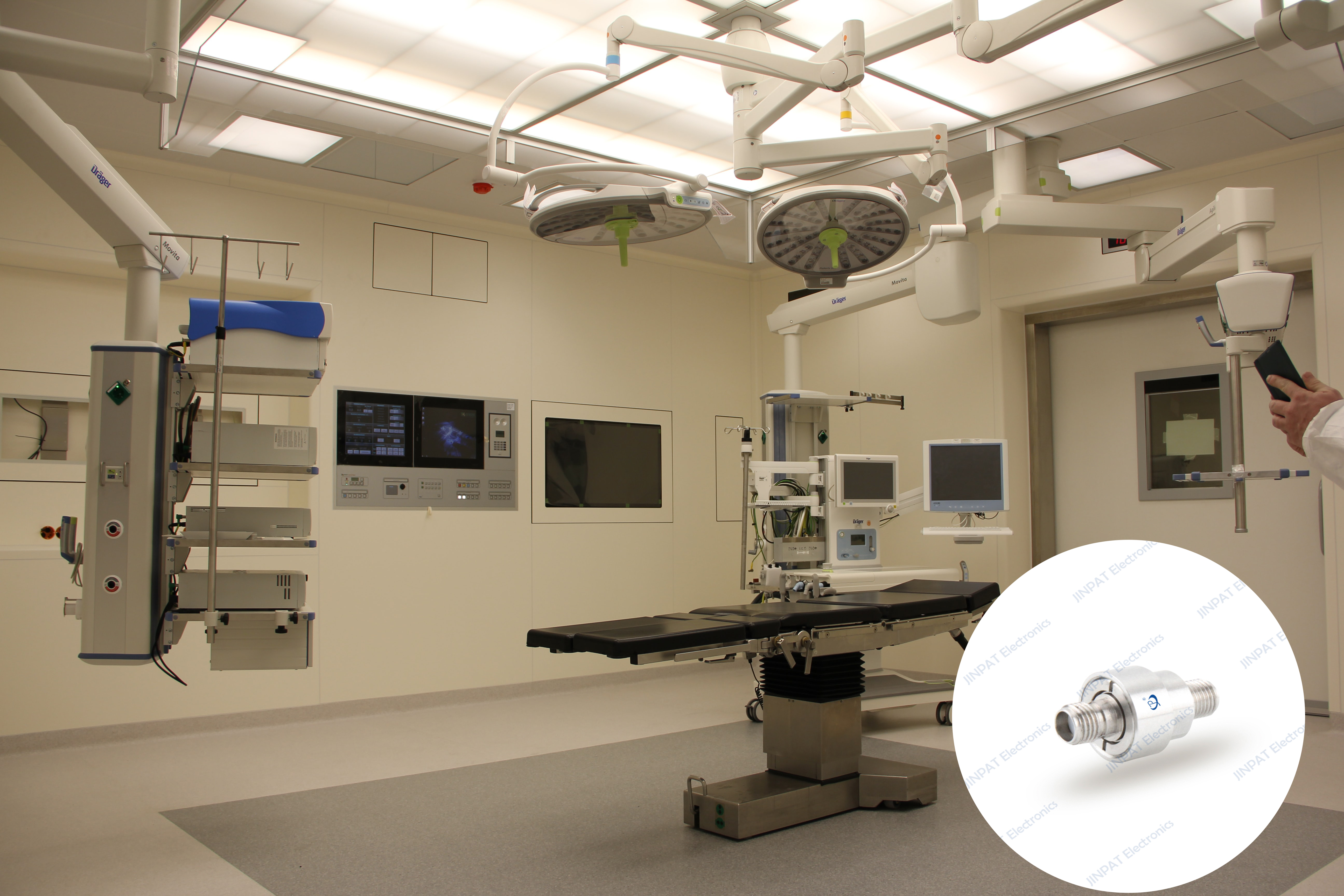 With the increasing investment of the medical industry in the field of robots, robots with different new functions have been developed. For example, a tumor treatment robot developed by a foreign enterprise recently integrates tumor treatment equipment, operating table and other equipment. Therefore, multiple slip rings are need to use in the whole system.Among them, the radiotherapy module needs a large power pulse signal and power integrated slip ring, or a high-frequency and power integrated slip ring.
If you want to know more about slip rings or need to customized slip ring solutions, please feel free to contact us