Turntable Slip Rings
The turntable is a complex modern equipment integrating opto-mechanical integration. It is used for semi-physical simulation and testing in the fields of aviation and aerospace, and plays a key role in the development of aircraft. It can simulate various attitude angles of the aircraft. The performance of the guidance system, control system and corresponding components of the aircraft is repeatedly tested to obtain sufficient test data, and the system is redesigned and improved according to the data to achieve the overall design of the aircraft. performance requirements. So what is a turntable slip ring?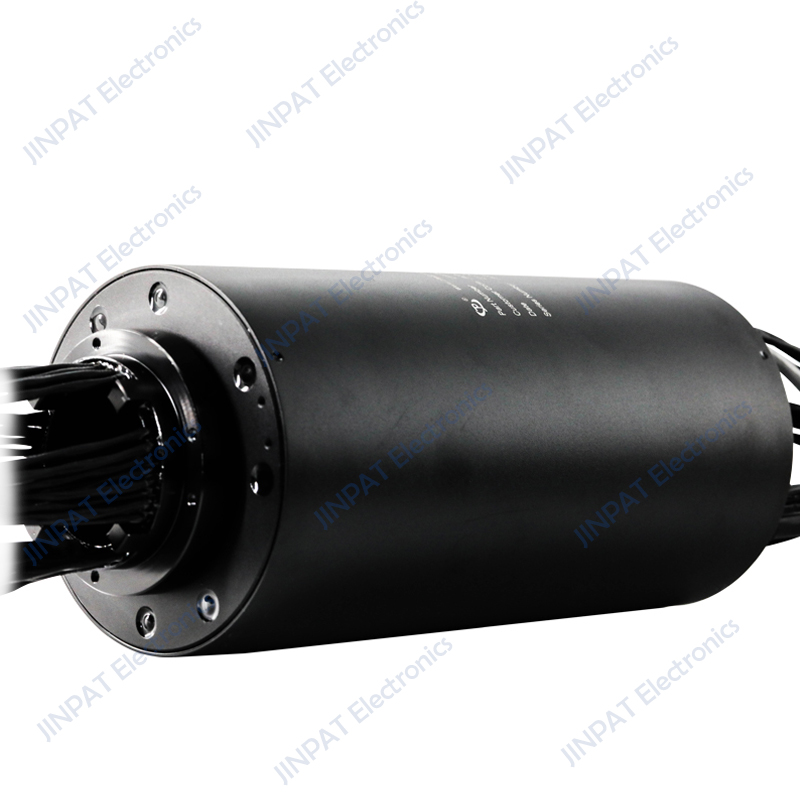 Turntable slip ring refers to a conductive slip ring specially designed for use on turntables. As a new type of slip ring, turntable slip ring can be divided into simulation turntable slip ring and test turntable slip ring according to its use place. In different applications, the requirements of the turntable are different, such as current, voltage, number of channels, communication and control signals. Usually in many applications, it is also necessary to transmit liquid or gas at the same time to realize the normal operation of hydraulic and pneumatic components on the turntable. For most turntables, it is necessary to transmit power supply, measurement signals, control and communication information to the turntable. At the same time, the rotating speed of the turntable is very high and sometimes needs to reach 20000RPM, so the most important thing is to ensure that the slip ring can achieve power, reliability and low attenuation of the signal at this high speed.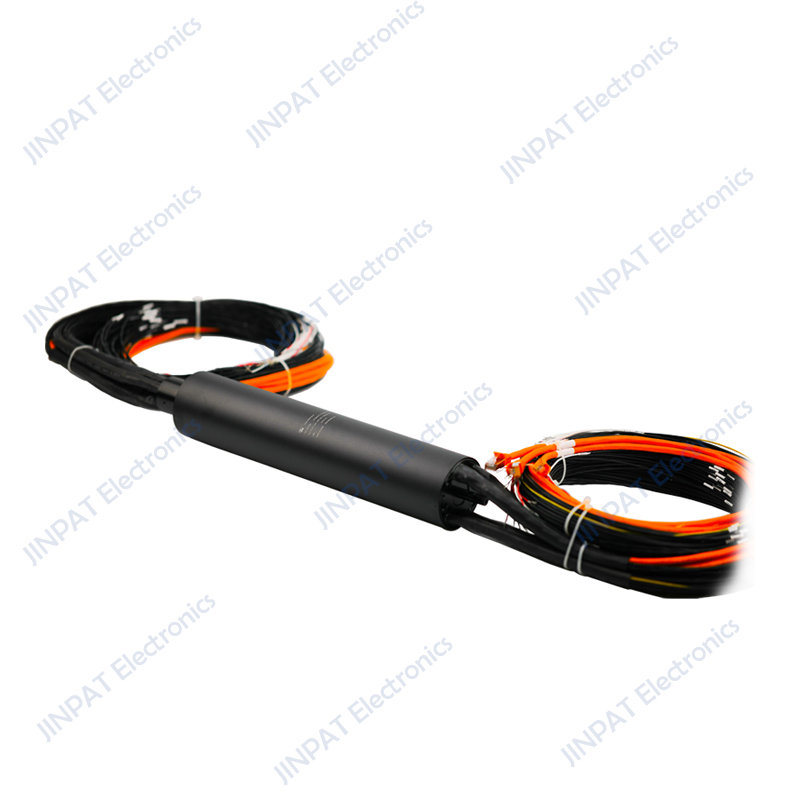 Because turntable slip rings are generally used in relatively high-end fields such as military turntables, etc., the requirements for product size, signal, and performance are strict. Slip ring manufacturers need not only strong technical strength, but also strict requirements for product quality control and after-sales service. Shenzhen JINPAT Electronics can recommend suitable models according to the actual needs of customers. At the same time, it can provide transmission of intermediate frequency signals and high frequency signals, and can tailor slip rings with higher requirements for customers. The above picture is the turntable slip ring customized by our company for users. At present, our turntable slip ring can be customized with more than 300 channels. The interior adopts precious metal gold-gold structure, which can be customized with high speed and long life, and the life can reach 150 million revolutions.