As an indispensable part in electromechanical and other industries, conductive slip rings are widely used, which leads to the manufacture of different models of slip rings to meet the market demand. JINPAT, a professional manufacturer of slip rings, provides customized products, which takes up 90% of slip ring sale. Among these customized slip rings, there are some products with relatively small orders. Some of those are probably customized by individuals, while others are customized by enterprises in their technology research and development period.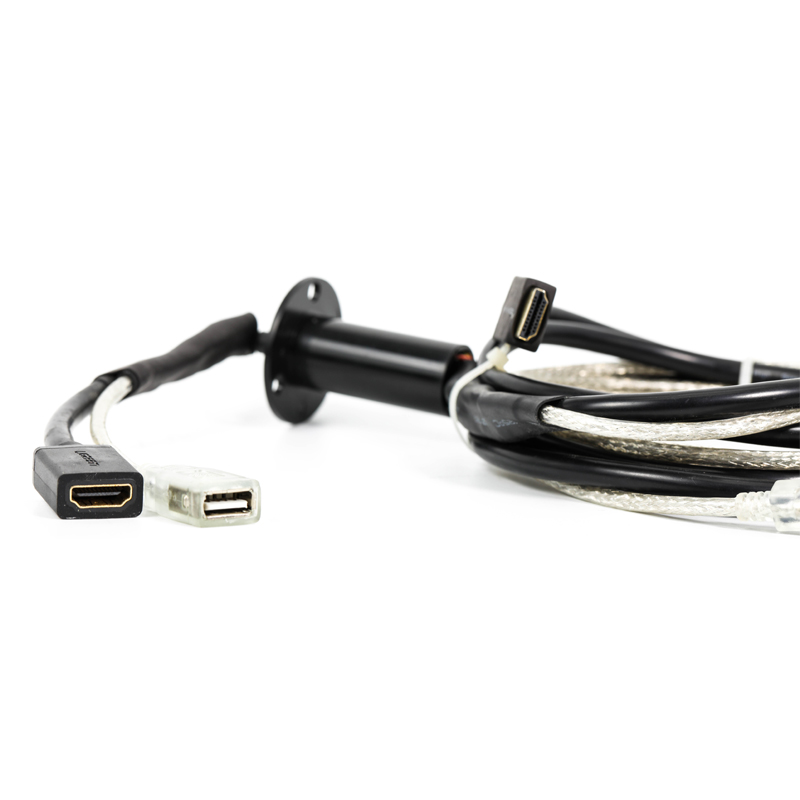 JINPAT is a developed slip ring manufacturer in China and has provided thousands of solutions for clients at home or abroad. There are some rare and novel applications in our daily life among these solutions. First of all, let's start with a familiar product - monitor. As an important part of a computer, monitor is usually placed on the table. There are two interfaces, one is for power and the other is for video signal, which are connected to the power line and video signal line respectively.
Sometime clients develop their products creatively, for example they install the monitor on a rotating platform and conductive slip rings are essential in that case. The conductive slip rings are utilized to integrate several circuits divided by power line and video signal line. If the monitor is connected to DP line, then the conductive slip ring applied has to integrate one DP HD video signal channel, which is the same for DVI and HIMI interface products.
When it comes to the same use of conductive slip rings manufactured by JINPAT, the solution is more complex. It integrates two current channels, one for 1080P@60fps HDMI signal access and the other for USB2.0 signal. Due to the transmission limitation of HDMI signal, the conductive slip ring can only support the monitor with maximum 1080p. this model adopts the mold of standard product - LPM-30B and the product model is LPM-30B-HD01-U2-0203.