Slip Rings,Off-the-shelf & Custom Solutions-JINPAT
Founded in 1996, and as an experienced leader among slip ring companies worldwide, JINPAT Electronics is committed to manufacturing various industrial slip rings that apply to many fields, including industrial machinery, surveillance and radar systems, automation, artificial intelligence, aircraft, medical devices, marine equipment, and national defense, etc. In addition, JINPAT provides both finished products and customizations. JINPAT exports its slip rings extensively to Europe, the Americas, and Japan, and has collaborated with multiple internationally well-reputed companies. The quality of all the slip rings is guaranteed by its Quality Management System, and certificated by the GB/T19001-2008/ IS09001:2008.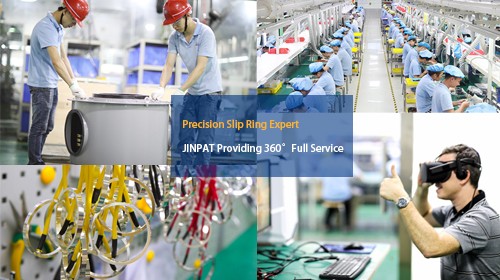 JINPAT Electronics, a high-tech company which specializes in the R&D, manufacturing and sale of high-precision industrial slip rings. JINPAT Electronics Co. Ltd. is a pioneer in the field of industrial slip rings. It was established in 1996. With more than 20 years of experience, JINPAT Electronics' annual compound growth rate has reached over 30%. JINPAT Electronics can provide solutions for rotation transmission of signals in the photoelectric information industry to over 3,000 domestic and over 1,000 overseas enterprises. JINPAT slip rings are also sold to more than 70 countries and regions in Europe, America, Asia and Africa.
Details